Earth in 2070 is governed by the Interplanetary Council, as it does over Mars, in Total Recall 2070.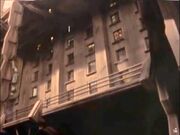 "The City" is a 200 story (Episode 5) commune on Earth governed by the Interplanetary Council (ICP). It is situated on an unspecified[Needs verification] continent (Episode 10). It is seemingly a global structure that interconnects around the World.[Needs verification] Immigration is still in existence (Episodes 1 and 2) and passports are required (Episode 10). The outskirts? [Needs verification] are known as "New Territories" (Episode 9).
Government
Edit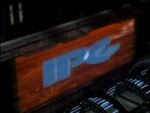 The Interplanetary Council (IPC) governs Earth and Mars, as well as their orbiting space stations.[1] They operate Mars Colony recruiting offices (Episode 1) and control interplanetary immigration through the CPB (Episode 13).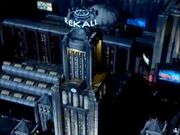 The Consortium is composed of at least six multi-global companies that financed the colonization of Mars. This particular alliance is believed to wield more power than IPC itself.[1]
Transportation
Edit